Georgia Home inspection of Atlanta
404 200-3270
" We perform comprehensive narrative Inspections".
Best Affordable Prices in Atlanta ! we don't call ourself the best our customers do. You will love our prices.
Driven by excellence in service--response to customer's need.Providing top-quality service is second nature.
Home Inspections for U.S. Department of HUD/FHA Loan HUD/FHA Atlanta HQS Federal Housing Administration (FHA) inspectors must follow a certification program outlined by the Uniform Physical Condition Standards put forth by the Department of Housing. FULLY Code Certified ICC-R5 (CABO) Residential Combination Inspector. HQS/UPSC Certified DCA Listed Inspector- FHA Loans & Hud Inspections-

CONSUMER BEWARE - REO are "Real Estate Owned" properties left by foreclosures. These home are excluded from disclosure laws. I would say that 96% of homes on the market for sell are foreclosed property's. Many have been vandalized and repairs made to put them on the market. Alot of these repairs were made without being inspected to make sure that these repairs meet code standards. All buyers would be making a big mistake buying these propertys without having them inspected. Inspections can shed a lot of light on this property there could be problems you never see and don't know they exit. Most bank owned propertys are sold "AS IS." This does not mean that you can not have problem areas corrected. You may also counter offer from your original offer to have these area meet housing code standards..
Residential Combination Inspector --Residential Electrical Inspector -- Residential Mechanical Inspector --Residential Plumbing Inspector
Certified Master Inspector. The Master Certified Inspector Board, Inc. is a board test dedicated to testing and promoting competent inspectors with excellence in the inspection industry. Please review our Our Standards of Practice
MY Promise to You: Choosing the right home inspector can be difficult. Unlike most professionals, you probably will not get to meet me until after you hire me. Furthermore, different inspectors have varying qualifications, equipment, experience, reporting methods, and yes, different pricing. One thing for sure is that a home inspection requires work, a lot of work. Ultimately a thorough inspection depends heavily on the individual inspector's own effort. If you honor me by permitting me to inspect your new home, I guarantee that I will give you my very best effort. I've inspected thousands of homes in Atlanta and its surrounding areas. My very high ethics, extensive home inspection experience as well as our excellent customer service will easilly reveal to you that you made the best choice! No inspector will catch 100% of the problems, but some will shed far more light on them than others. This I promise you. I provide you with a level of accountability, professionalism. Knowledgeable of codes that govern home building industry, and serve, east atlanta, west atlanta, south atlanta. Comprehensive, up to date construction knowledge: of codes of the trades, product performance, and building methods, is mandatory. A satisfactory home inspection is often included as a contingency by the purchaser. The home should adhere to Georgia Uniform Property Code Standards by law.
We provided Uniform Physical Condition Standards and Standard Housing Code inspection
http://www.homeinspectiontv.com/GA/atlanta/CPetty/ http://forest-park.georgiastatemap.net/c-115438.htm
Greater Atlanta Home Builders Association Member. Georgia-Atlanta Inspections/VA/ FHA/HUD/Sec.8 Inspections, south,east,west,north Atlanta. ... Home inspections of Atlanta Georgia. Driven by service excellence ---
Performance on each job -will directly reflect knowledge,experience,and continue education of residential building codes,building enevolope,systems and componets.You can be rest assured that you have selected the most thorough inspector who will provide the quality service you expect. I will always follow up to any question,or call to ensure the highest quality of service is achieved with home Inspection atlanta, you're in good company. http://www.nachi.org

The Federal Housing Administration (FHA) is the world's largest government insurer of mortgages, says the Department of Housing and Urban Development (HUD). As an agency within HUD, the FHA works towards increasing home ownership among low- and moderate-income borrowers while providing viable housing opportunities and market stability. The FHA recommends a full home inspection of the homes that will secure the loans it insures. It is your responibility to be an informed buyer. Be sure what you buy is satisfactory in every respect. You have every right to examine your potential new home with a qualified inspector to perform a home inspection. Even if the property is REO owned you have no disclosure laws. You may arrange to do so before signing the contract as long as your contract states that the sale of the home depends on the inspection. The FHA does not Guarantee the condition or value of your home. If you find problems or repairs, FHA does not lend you money for the repairs, and the FHA can not buy the home back from you. Thats why you, the buyer, should get an independant home inspector that has passed the FHA and Housing Urban Developemet HQS/UPCS Certification examination".

According to The Federal Housing Administration (FHA), a FHA HQS inspector inspects the home, to make certain the house meets FHA minimum property standards and is marketable. Typically, a bank requires an appraisal when approving a loan for either the purchase of a home or the refinancing of an existing loan.


This process is often mistaken by the homeowner as a home inspection. While an appraisal confirms the home's market value to ensure the lender is not over-insuring the property, it is not intended to provide a thorough assessment of the overall condition and safety of the home.

Federal Mortgage Relief
Qualify For FHA Refinance Program.
www.FHA.com Ask the Lender or Broker the Right Questions

We service peachtree City,fayetteville, Newnan,atlanta south,atlanta east,and atlanta west inspection territory.50 miles radius from Capital of Atlanta. Member of Buckhead Business Association Founded in 1951, the Buckhead Business Association has evolved to become one of the most widely recognized organizations in the Buckhead business community. Our mission is to bring together and promote business in Buckhead, as well as participate in the community. Buckhead Business Association . realtytimes.com

DID YOU KNOW 91% of all Homeowners surveyed would recommend the purchase of a home inspection .All homes new and old have defects, regardless of the competence and integrity of the builder or the construction supervisor,or service personal that make repairs through the years of home ownership. If this were not the case, the essential imperfection of humanity would be disproved. Some homes have repair lists that are long, while other lists contain only a few items. Some only need Home Services . A home inspector can spend an entire workday inspecting just two houses; a municipal inspector cannot. We are a approved Georgia Dream Home Inspections Company providing- Lead testing-Georgia section REO foreclosuer homes, Section 8 complinance inspections, FHA inspections, Lead, mold, radon testing.

However, the existing major appliances and systems in your home can breakdown from normal wear and tear at any time, disrupting your life and costing untold amounts of money in repairs and replacements. As a nation, we average $1100 annually on the repair of Home systems and appliances, according to a 2011 US Census consumer Expenditure Survey. Try our Warranty Inspections- A one year warranty is usually included when you purchase a new homes During this year the builder will correct any problems you discover with you new home. We suggest you have an inspection completed before the one year warranty expires. If you have the home inspection conducted close to the end of your warranty you will know what to have the builder correct. Don't get stuck with those Home maintenance bills later from hidden Defects! Have your home inspected before the warranty runs out! RECALLS . Heating Equipment Fire Deaths

The whole reason to hire a professional home inspector is to avoid the big pitfalls in purchasing real estate. It's nice to know that seller disclosure laws are out there to protect buyers, but it's much better to have this kind of information ahead of the closing so you can avoid the issues you have to pay for.Foreclosure properties you don't have disclosure information.You may have saved a few hundred bucks by not hiring a professional home inspector, but when you're facing a problem you would have been better off spending a few hundred dollars.Does their price reflect the complexity of the inspection? How much will it cost? You will no doubt discover a wide difference in price between home inspection companies. Why is this? Two reasons - complexity of the inspection and qualifications of the inspector. Old, large houses with crawlspaces, pools and problems, cost more than small new homes on slab foundations. Look at the experience, credentials, time spent at the inspection, individual attention received, the inspection format, and then consider the value of the investment, and the risk. Somewhere there will be a balance. No home inspector will catch 100% of the problems, but some will shed far more light on them than others.


In the long run, a thorough home inspection of a new home benefits the builder, as well as the buyer, by reducing the number of Repair callbacks that might occur after the inspector locates Building Defects. It lessens the possibility of injury to occupants, and limits the likelihood of future lawsuits. Builders, in fact, would be well advised to hire a home inspector of their own to provide a final "punchout" list when the construction is completed. Then the buyers' home inspection would be less likely to irritate the supervisor with further disclosures.

Using a inspector is a cost effective way of learning more about the homes condition,and how has its has been handling the forces of mother nature and gravity.Buying a home I would recommend a Atlanta inspector point of view of the craftmanship were building codes followed,was the right material used in the homes,are there electrical concerns such as improper EGS grounding which is found often in the field.It is hard to build a flawless home but some mistakes not corrected in due time can end up with you paying. Our inspections generally cost a few hundred dollars—small price to pay to protect such a large investment.At home inspection atlanta our inspector will perform a non-invasive examination as to the condition of a home. Our Cabo building inspector will check the Building envelope looking for improper building practices, Items that could require extensive repairs, as well as fire, safety, and health hazards.In re-sale properties when look for improper repairs made by service personel that offten to short cuts at your expense.You will never know until time to sell or the problem returns.Buyer wrote an articale to Inman news.Read what happen to this home buyer.

*Out of the 159 counties in Georgia, 25 counties issue no permiss and perform no inspections, and 22 counties issue permits but perform no inspections. The remaining counties may enforce only the codes they choose to enforce. However, this places greater emphasis on the importance of choosing building inspector who is certified and can meet the ICC requirements which are essentials of diagnostic assessment and the issues of building durability, building performance, energy efficiency, and indoor air quality in residential buildings.Which requires many hours of training,education,field experience and have extentensive knowledge of the building envelope and Gorgia Construction Codes
View Good Morning America video

Our Inspections are conducted in accordance with standards found in the U.S. Department of Housing and Urban Development regulations located at 24 CFA Part 982.401 and in accordance with standards found in Residential Building Code or Building Code. local housing codes inspected according to both UPCS regulations and Standard Housing Code regulations.HQS Certified for Atlanta Housing Authority,Dekalb Housing Authority.Annual Heating, Air,Water heaters,Structural,Building Enevelope.You can also locate us on the Department of Community Affairs. The link in Green below are those inspectors who have been tested and qualified to perform these FHA loans inspections. Conventional loans are a thing of the past with the slow real estate market. The Federal Goverment are insured loans. They what to assure these properties meets Georgia Mandantory Codes.

Edmonds Washington Real Estate & surrounding communities - http://www.nwhomes.org/

GEORGIA - Certified FHA/HQS/HUD INSPECTORS LIST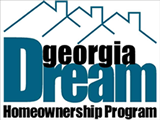 Site Map |
http://www.inman.com/
http://atlantahousingauthority.blogspot.com/ home inspector New Jersey
Building codes regulate construction to protect the health, safety and welfare of people.The International Code Council is dedicated to building safety and fire prevention,and develops the codes used to construct residential and commercil buildings, including homes and schools. Most U.S. cities, counties and states that adopt codes choose the International Codes developed by the International Code. If you violate building regulations, you may be compromising the safety,structure, creating problems that could not surface for years. Keep in mind building codes establish minimum standards. They do not guarantee eficiency or quality.This is where the inspection comes into the picture.Building codes are set installation standards for electrical, lighting, ventilation, building construction, building materials, fire safety, plumbing and energy conservation. Ten Questions First-Time Buyers Can Ask a Home Inspector

Building codes are changing :. Education is the key to success for a building inspector they must upgrade their knowledge on a continuing basis.The code enforcement profession recognizes its need to maintain competency. CABO is the closest thing we have to a nation-wide building code. CABO is an all-inclusive body of regulations covering building, electrical, mechanical, plumbing and energy conservation. The CABO One and Two Family Dwelling Code are set fourth and govern by the International code council. A CABO Inspector are certified for 4 stories and under and multi-family home such as duplexes,aprtments,condos.inspectors will prohibit the use of materials and practices not prescribed by the ICC code.Experienced inspectors recognize quality and poor workmanship .It can also save money and expensive surprises. Being aware of potential problems and necessary repairs will enable you to plan and budget for the next five to ten years of ownership.Finding defects before you close can assit you in determining the cost to correct,negociate the sale.The IRC (International Residential Code) formerly known as the CABO One and Two Dwelling Inspector Certification, most municipal inspector requirements, is the most comprehensive indication of code related skills since it deals with all aspects of home construction including electrical, mechanical, plumbing, structure, code application to system and componets as well as meet the NFPA codes for fire safety,and energy standards.

Certified Master Inspector The Master Inspector Certification Board, Inc. is not a trade association, and the Certified Master Inspector® is not a membership level.Certified Master Inspector® is a professional designation available to all qualifying inspectors who wish to be Board-Certified™.
Home Builders , Home Contractors and Construction Business Companies http://www.irealestatemarket.com
For a list of recalled items visit: WWW.CPSC.GOV
http://www.forexfloor.com/ Consumer Alerts
International Real Estate Directory http://www.epa.gov/safewater/faq/pdfs/fs_homewatertesting.pdf http://www.iqrealestate.com/RealEstateBoard Commercial Foreclosure and Property Management Information


Serving atlanta east,west,south,and Northern Counties. Enviromental Services- Lead-Mold Testing International Code Council (ICC) - Formed in cooperation of three nationally significant code professional associations: International Conference of Building Officials (ICBO), Southern Building Code Congress International, Inc. (SBCCI), and Building Officials and Code Administrators International, Inc. (BOCA). (ICC),The Building Code Enforcement Professional Certification Program adopted by the Association provides a means of gaining recognition of the competency levels acceptable for inspections. Codes enforced by the ICC are:
| | |
| --- | --- |
| 2011 International Building Code | 2011 International Residential Code |
| 2011 International Plumbing Code | 2011 International Mechanical Code |
| 2011 International Fuel Gas Code | 2011 International Energy Conservation Code |
| 2011 National Electrical Code | 2011 International Fire Code |
| 2011 International Property Maintenance Code | 2011 International Existing Building Code |
Uniform Codes Act is codified at chapter 2 of title 8 of
The Official Code of Georgia Annotated. O.C.G.A. Section 8-2-20(9) (B) identifies the

"state mandatory
standard codes". Each of these separate codes typically consists of a base code (e.g. The Interna
tional
Building Code as published by the International Code Council) and a set of Georgia amendments to the Georgia law further dictates that these codes are "mandatory" are applicable to all

construction whether or not they are locally enforced.
NFPA releases new report on home structure fires

Home/RealEstate Realated links- http://www.windowshopnepa.com/ Home Atlanta LinkHub.info New Home Defects Not Isolated Events
Construction News Re800.com Yahoo Shopping USCity Directory Linkmarket.net - Link Market areaguides.net http://www.inspectoratlanta.com

Real Estate Reciprocal Links Resource RealEstateCorporate.com worldrealestatedirectory.net Yahoo News Site Index www.safefurnace.com/
HouseBuyingTips.com RealEstateProDirectory.com adddirectortyesay.com http://www.teamhocking.com/category/real-estate-news/ Buying Foreclosures Not Just for Investors - Construction Industry Directory And Classifieds - http://www.rd.com/attics/ 1-Hit Free Search Engine Submit Gas Heaters
REALS.COM - #1 Real Estate Directory Click to Visit Top 100 Best Real Estate Websites House Building Links http://www.greenbuildingadvisor.com/
Freewebdirectory.us InspectionDirectory.com - Directory of home inspection servicenationw http://www.gobrick.com/html/codeissues.html RealEstateYellow.com - Real estate Yellow page and real estate directory
For Realtors specializing in Atlanta Real Estate & Atlanta Homes call the AtlantaPros
Lia van den Burg - Coldwell Banker Real Estate Pro
We work for you, to assist you in buying your dream home and/or to sell your property so you can move on with your future plans. We are committed profesionals and have the technology to access and provide the tools needed to make your dreams come true.
http://local.yahoo.com/info-57941770-accurate-home-inspection-of-atlanta-atlanta
Dallas Apartments Find Dallas condos for sale and rent. Search and list condos at no cost. Preconstruction, Condo hotels, vacation rentals and more available.
http://www.homelightingshop.eu/shop/ shop online for a great range of home lighting and light fittings at low internet prices and fast home delivery service -
Home Business Directory and Forum
01webdirectory.com - A general web directory that lists business and informative websites under various categories for the benefit of general internet user community. HAVC - http://www.hvac-trade.com/hvac_tips/index.htm